22k in the Bank!
Photos of 7802 Bradley Manor taken during our 22K milestone celebrations on Saturday 19th of November 2005.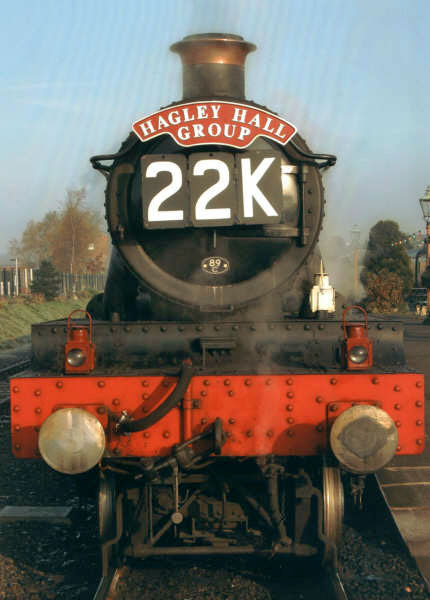 7802 at Kidderminster with 22K reporting number. Photo: Bob Sweet.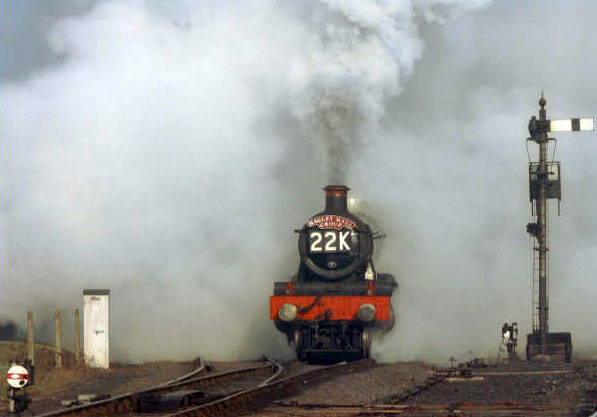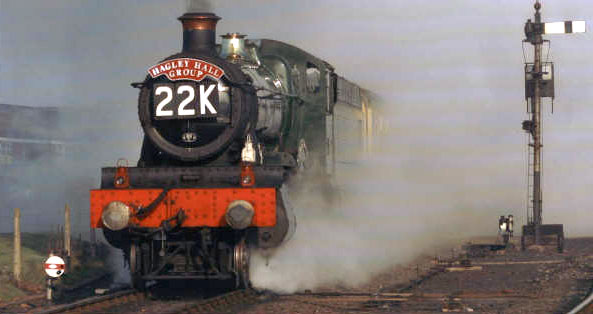 Two shots of Bradley Manor leaving Kidderminster with the celebration train. Photos: Bob Sweet.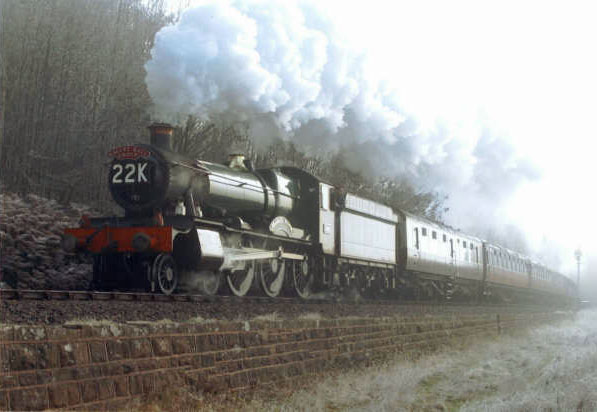 7802 at the Tenbury wall, Northwood, 22K celebrations. Photo: Bob Sweet.